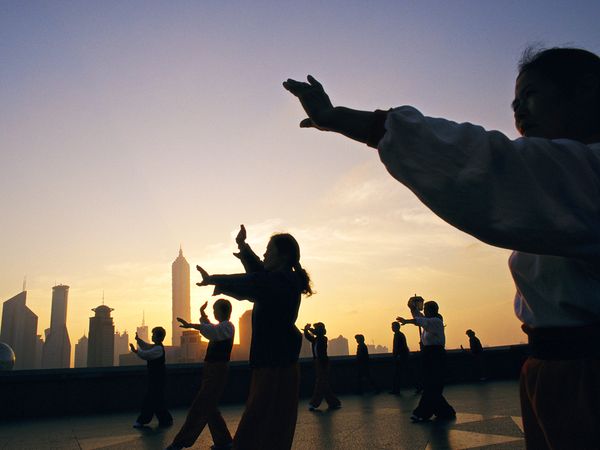 I can train you in a Wu-based form of tai chi (Practical Tai Chi Chuan). I also offer one-to-one training experiences...
I have been teaching tai chi for about 8 years, across a broad range of settings. I have taught people on clinical trials, specialist health groups as well as University groups, actors, dancers, yoga teachers - people from every age group from 4 to 94! My main classes are OFSTED inspected, and I have been fortunate to receive high quality feedback from all observations.
I teach full syllabus. That includes the gentle flowing movements people recognise as 'tai chi' - within a martial context (as appropriate), so I also teach Women's Self defence groups and weapons skills.
The training I offer is open to all abilities, but I have a particular interest in training therapists and energy-workers to learn to move in a different way.
I am an 'inside the door' student of Master Dan Docherty. I have been practicing tai chi for nearly 12 years, and I am a registered tai chi instructor* and member of the Tai Chi Union for Great Britain. Having said that, tai chi is a journey of a lifetime, something I would hope each student would discover - no matter how naturally talented they are.
Besides training with Master Dan and my teachers, I have had the great fortune to meet and train with some amazing figures in the tai chi world, including Master Faye Li Yip to learn Taiji Kunfu Fan and qigong, and attended workshops with Professor Li Deiyin.
I never stop learning myself.
*Level 5 PTTCI, Instructor. To check, please go to: www.taichichuan.co.uk and click on 'Instructor listings'
Advanced Instructor Registered with the Tai Chi Union for Great Britain.