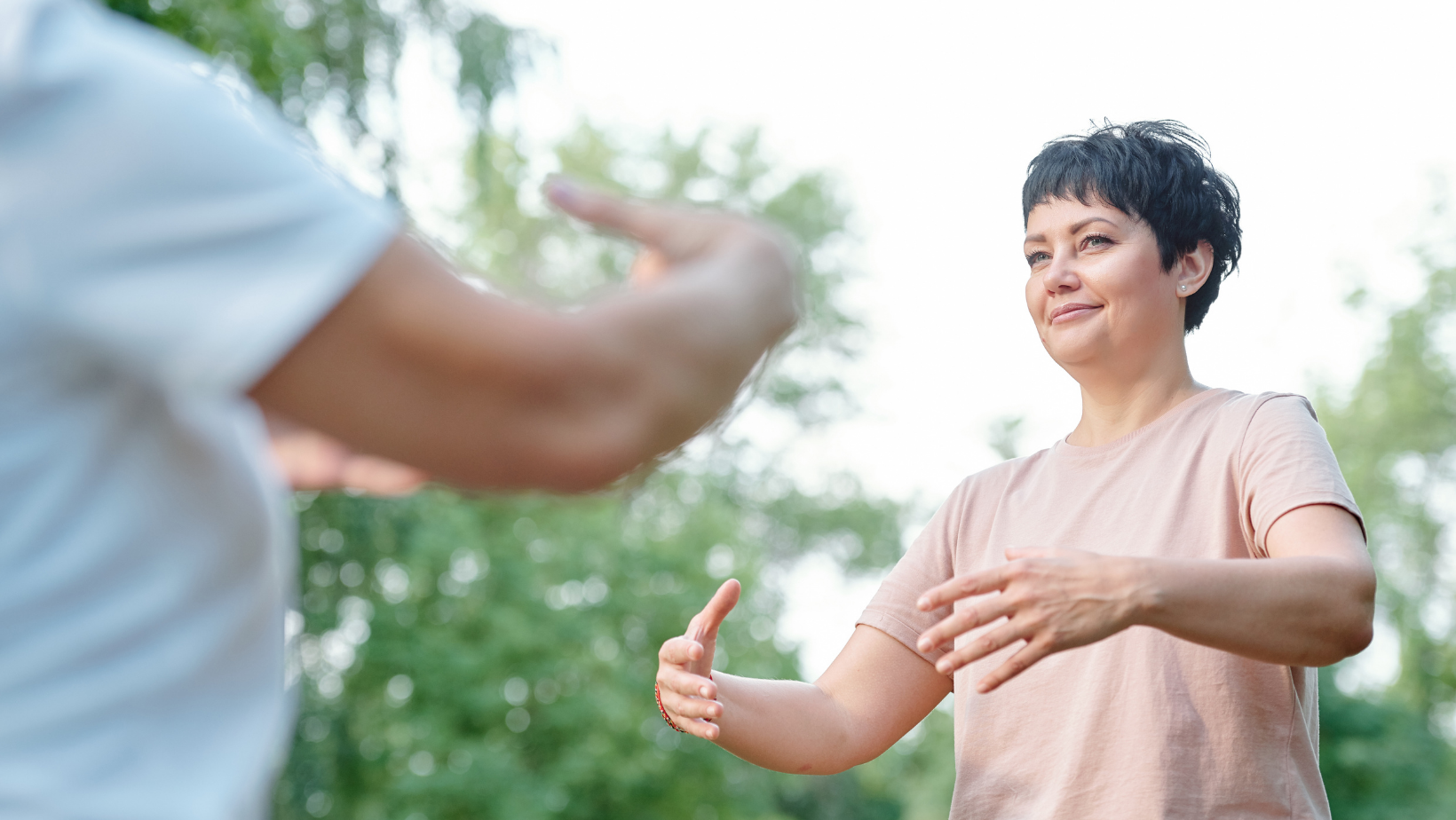 I can train you in Practical Tai Chi Chuan.
I have been teaching tai chi for about 9 years, across a broad range of settings. I have taught people on clinical trials, specialist health groups as well as University groups, actors, dancers, yoga teachers - people from every age group from 4 to 100! I have been OFSTED inspected, and I have been fortunate to receive high quality feedback from all observations.
I teach full syllabus. That includes the gentle flowing movements people recognise as 'tai chi' - within a martial context (as appropriate).
I also teach [in non-pandemic-times!] Women's Self defence groups - in a safe way (people say it cannot be done) What I say is, my teacher is Dan Docherty!
The training I offer is open to all abilities.
I am an 'inside the door' student of Dan Docherty (please see his website here: www.taichichuan.co.uk) . I have been practicing tai chi for over 12 years, and I am a Level 8 PTCCI registered tai chi instructor (To check, please go to: www.taichichuan.co.uk and click on 'Instructor listings' I am also an Advanced Instructor member of the Tai Chi Union for Great Britain.
Tai chi is a journey of a lifetime, something I would hope each student would discover - no matter how naturally talented they are.
Being a Level 8 PTCCI Instructor means:
I am qualified to:
Teach all Aspects of PTCCI syllabus
Conduct Bai Shi when appropriate with students
Teach, and offer revision of Nei Gong
See options below:
Zoom-group Training:
Wednesday mornings:
Email to book your place
Qigong [zoom] Introduction to Qigong - 30mins £8

OR
Qigong [zoom]40mins class with relaxation skills
£10
Martial Conditioning Class [zoom]
Advanced Training Options:
Nei Gong Revision: please email for details
Instructor Training options: please get in touch.